Vintage Westmoreland Standing Rooster - Candy Dish - Covered Dish - Marked - Milkglass - Milk Glass - $55.00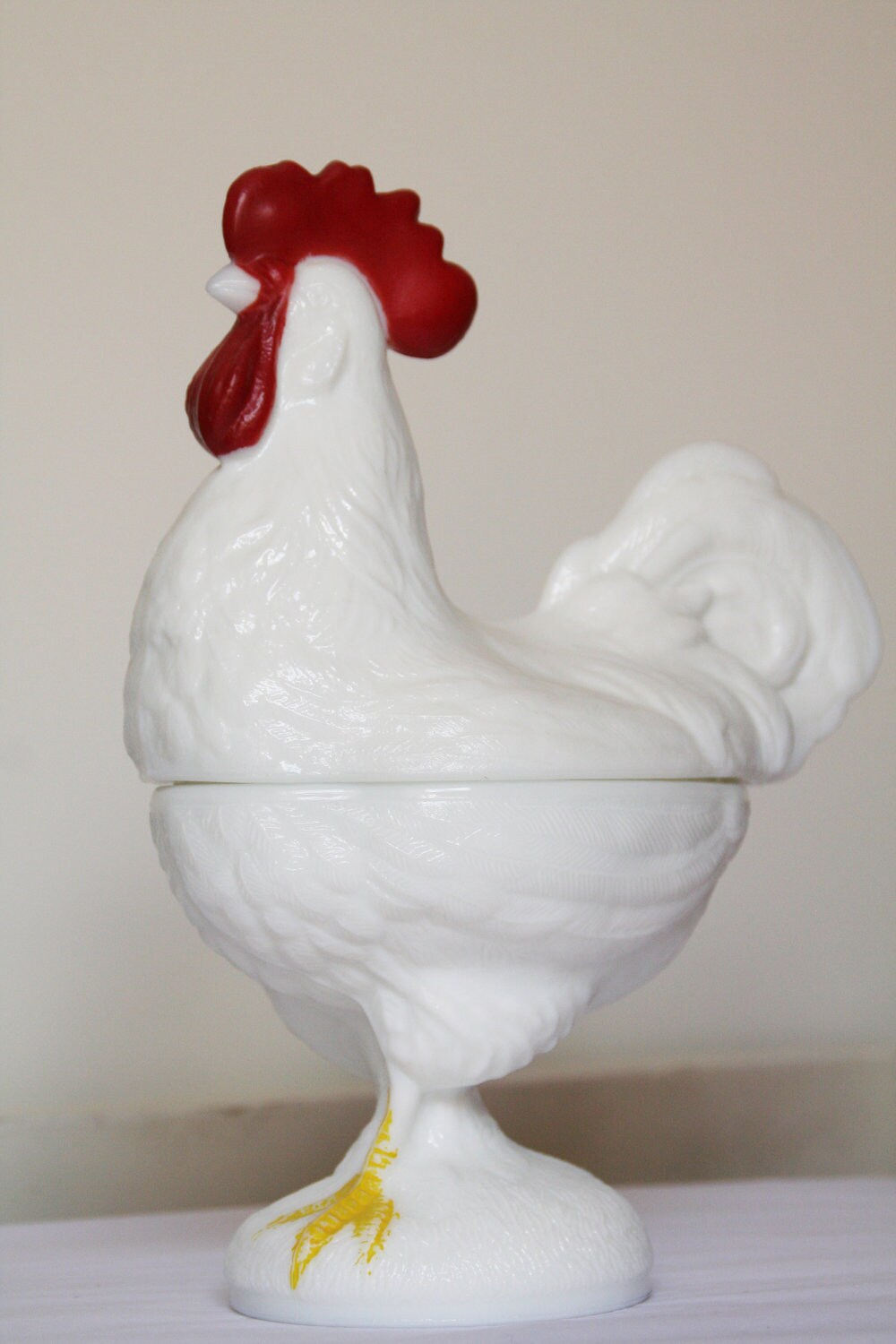 This vintage item is marked Westmoreland on the inside of the top half. A highly collectible piece of milk glass. This is an approx 9.5\" x 7.5\" lidded candy dish.
The rooster\'s comb is painted red with no loss of paint. The feet or claws are painted yellow with some loss of paint, but this does not effect the look of the piece. It is in very good condition. No chips, or cracks.
...
Click Here to Visit My Etsy Shop!