CeBe Vintage Alpine Sunglasses - Made in France - Goggles - Removable Side Shields - White - - $100.00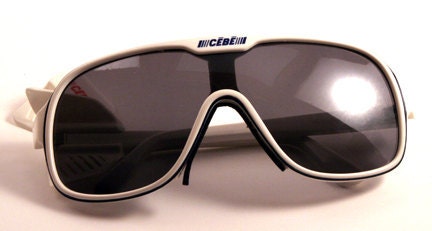 These sunglasses are both stylish and functional.
1980's design with removable sideshields, rare to find a pair with both side shields included.
These sunglasses were manufactured with a high quality "melanine lens is designed to optimize protection from the harmful UV and blue light that is so damaging, while the allowing you to see the colors you need for an excellent natural...
Click Here to Visit My Etsy Shop!